I've been wondering when it would happen, when my attachment system would fire up and start doing 'its thing' in the relationship between Anita and I. I have had an easy run of it so far and it's been such a welcome reprieve from the usual angst I've had in therapy. Sure, I've had to deal with the fall-out from what's happened with Em but it's been fine because my adult has attended the therapy sessions and has been able to get a lot of the work done with Anita.
So far I've shown her the map, explained the lay of the land, told her what it's like for young parts and how what's happened with Em has hurt them, outlined some of the past traumas, pointed out where the landmines are, but we actually haven't properly set foot out on the landscape yet – we've just been warming up around basecamp.
So, I guess it was inevitable. The trek would have to begin properly sooner or later. I think we've adequately surveyed the course, we know (as much as we can) what's out there, but we haven't had to test yet whether, together, we are up to the challenge of navigating my system. I don't know yet whether Anita has amount of stamina required to complete the hike. She says she's up for it, seems to have the right footwear but … what if she can't do it? What if I'm not able to because I still have blisters after my last hike?
Well, it's too late now because the child parts have joined the therapy… the expedition has truly begun.
FUCCCKKKKK.
Here we go again…wish me luck.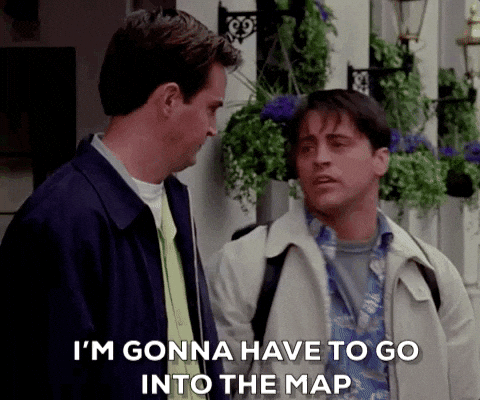 I won't outline again what's happened here, I'll just copy what I have sent Anita this morning as it says it all. God give me fucking strength…and her, too!
Hi Anita.
I'm feeling a bit anxious about our session tomorrow because something has changed quite significantly for me this weekend, and I think it's important you know because I have a tendency to hide when I feel vulnerable in this way… but it won't help if you are in the dark.
Until now, therapy with you has been easy – well not easy!! – but fine, because, largely, it's my adult that's turned up (I think!). So, talking about what's been going on for me has been tough but also more possible because my adult has been able to express it and also, it's been stuff from outside the room that I've been bringing to you.
As much as it's painful and embarrassing to talk about what happened with Em, I haven't felt triggered by you or really too concerned about your response because the relationship is new and if things had felt shit or you had responded badly, I would have just left. It's not that I could have been in a therapy room with just anyone, because actually my system would have reacted negatively had I not felt like I could trust you or you'd felt dangerous to me, but I think that I've been so impacted by what has happened with Em and life in general, lately, that I just needed someone there to let off steam with – anyone- and in that respect I have sort of just talked at you, and kept you at arm's length to a degree.
I don't know. Part of it is that there's so much backstory that it feels like there's a lot to get through and I need to bring you up to speed, and so it sometimes it feels like I am unemotionally recounting and reeling off events just so you have some idea of what it's been like for me. But I am also aware that I am really avoidant.
I find it really hard to get in touch with my emotions. It's like I know bad stuff has happened and it has affected me but I can't seem to access the emotion behind it when I talk about it with people. I am good at the rational, logical stuff – it's a kind of protection. I feel safe being detached. Maybe it's because I am not really seen, it's almost someone else's life…I don't know.
I often begin our sessions by moaning about work, the virus, racism, the shit government and how disappointing I find society in general, because that allows me to stay in one piece when I know underneath there is a whole world of pain waiting to be uncovered. I suppose part of me wants you to see something other than the hopeless pit of need and chaos that is inside, because so often when I reach out to you from outside the session and ask you for something it's from that other place – where I feel out of control, and small, and like I am disintegrating. And I am really aware that that part has been too much for Em. I guess somehow, I want to prove that I am not as worthless as she has made me feel and try and show enough of the unbroken parts so that you might actually want to stay.
I've really appreciated how you've responded to me in the time we've been working together. You've been so accommodating and understanding and somehow what you say seems to settle the parts that are struggling. And that's great. BUT because you've been so kind and caring stuff has started to shift inside. I've had a couple of dreams this last week – and you've been in them…and so it begins!… They've been fine. You've been warm and present which directly contrasts against all the dreams I had with Em where she would physically, violently push me away anytime I tried to get close to her.
I've really been grateful to you for agreeing to work with me and helping me try and deal with the fallout of the therapy with Em ending. I have been conscious that I don't want to mess things up and I want things to work. I do want to invest in the relationship but I don't think I would have been devastated if you said it wasn't working or you wanted to refer me on – until now.
Yesterday I was ironing and I felt a voice inside saying, 'I miss Anita'…it was my seven-year-old self. So it's no longer, 'I need to talk', it's 'I need to talk to you and I miss you'. And that has changed and unsettled everything because the child parts are really vulnerable to being hurt. So now I feel stressed because I didn't expect this to happen, not yet, anyway, but it has. And I guess I need you to know about it because now that my attachment system has been activated in this relationship there are parts who are wanting to interact with you but who are terrified. It means that I am now going to be looking for rejection and abandonment, it means my defences will also be up trying to protect those parts that so desperately need to be seen from being seen, and it might mean that I end up dissociating a lot… even saying that fills me with shame…
I didn't want this to happen, especially given that we are working remotely because I know that distance triggers feelings of being abandoned and being untouchable and I don't want you think I am a basket case and dread working with me. Unfortunately, because of what's happened with Em, I know that this next bit isn't going to be an easy ride for us. I don't want to make you feel like I am testing you all the time, but this is probably what it will feel like. As the various parts come out each of them will need to work out if you are safe…so it can feel repetitive. I get it's all part of me but it's like having an additional nine pairs of ears listening in on our conversations and what each of them hears and needs at any given time can be really different.
x
So, there we are. I've lit the blue touch paper and let's see what happens. I feel nervous and anxious for having sent that. But I'm all in now, not running from this stuff, not that I did with Em either, but let's see how it's responded to tomorrow. I am braced and ready for rejection…!! Let's hope she continues to be the Anita I think she is. I guess we shall see. Perhaps it'll feel different to her now that the young parts are attaching to her. Maybe she'll feel smothered and understand why Em likened my child self to a tick…
Best not go there, or I'll wind myself up into a panic.
Deep breaths.