When I received that final text from Em on Sunday afternoon a few weeks ago, the initial reaction was one of panic, like the rug had been pulled out from under my feet but then I went numb almost immediately afterwards. In the moment, I knew that I couldn't let myself feel the full weight of what was in the message, not when my family were outside waiting for me to come back to join them and be 'Fun Mummy'.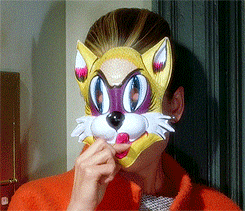 Somehow, I managed to keep my mask on for the duration of the afternoon but it was difficult, and I could feel the young parts inside screaming, 'She's really gone GONE. Why doesn't she care? What's wrong with me?' Everything was disintegrating on the inside so how I held it together on the outside I have no idea – years of practise, I guess.
However, by the evening I was really struggling. When I am tired, I find that my younger parts are much closer to the surface anyway, so given what had pinged on my phone earlier in the day I decided that the only viable option was to take myself off to bed early, wrap myself up in my weighted blanket, and grab my teddy (yes, totally trying to soothe the inner child parts).
Once I had attended to the young parts that were falling through the abyss, I somehow had the presence of mind to try and get some support put in place because I knew I was on a downward spiral.
Had I not taken myself up to bed and put myself in a 'safe place' I would almost certainly have opted to self-harm in the bathroom… and I promised myself that I would NEVER go back down that route no matter what happens. No matter how bad things feel (and they felt desperate) I refuse to physically hurt myself anymore. The eating side of things is still up for debate because I find it harder to not restrict food when things feel bad but I seem to be doing ok not with cutting and burning myself which is… a…MIRACLE!!
My daughter asked about a scar on my wrist, the other day, when I was reading her a story – I've got quite a lockdown tan going on and so it is more noticeable than usual. The scar came from a 'not entirely accidental' episode with a boiling hot baking tray a couple years ago when I was in a terrible place with the attachment stuff. I told her it had been an accident and that I had got burned when I was getting something out the oven and that you have to be really careful with hot things. I felt shit lying – not that I was going to tell an eight-year-old the reality- but I don't want to do this to myself anymore and I know there are better options for me now.
I am clearer than ever in my mind that self-harm is not going to be my go-to coping strategy and I will not let what has happened with Em make me harm myself. It doesn't solve anything – not really. The Inner Critic might think that it's the only sensible option, after all, I am a worthless loser who has brought this whole situation on myself. A paid for therapist can't even tolerate me and is so repulsed by my parasitic behaviour that she's shut the door on any further communication, so why bother believing that I am deserving of love and care?
But…
There is another voice in there, she's quiet but she's definitely there and it's a little girl, it's Eleven I think, saying, 'Please stop hurting us'. And because I seem to have a slightly more strengthened Adult Self now, I feel a bit more compassionate towards myself and all those little ones inside who I was repelled by.
I couldn't get far enough away from their need for the longest time, the shame and embarrassment were big but there was also some disgust in there. I couldn't bear to go near the pain, to have to really acknowledge it as my own felt like it would break me.
Then it changed a bit, and I wanted Em to look after those young part and love them, to help me carry the burden of it, but she was insistent that I had to do it myself. But I couldn't, not at that point.
In recent months, both A and K have demonstrated time and again, care and compassion for those parts, they've modelled a kind of mothering that I've never experienced, and it's like my brain has gone, ' Wait! What? Hang on. These parts aren't scary, disgusting and too much after all? And actually, two people that I respect and value a lot, care for me not despite them, but because of them?? – whoa – revelation? Maybe I can take a better look at these parts and look maybe take a step towards them too?' And it's a bit tentative but it's something.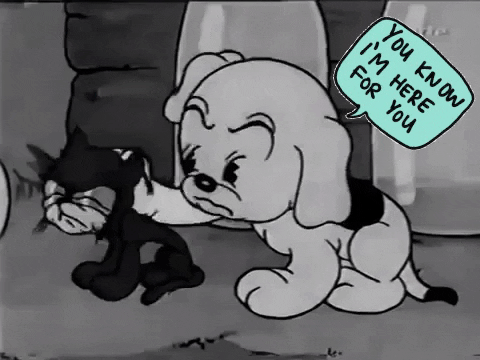 Because a real sense of love and compassion has been extended towards those needy younger parts recently, I have instantly felt a settling in my system. I'm starting to see that I should not punish myself for these difficult feelings but try and channel whatever it is that A and K do for myself. I guess I am trying really hard to internalise their care. It's not easy, though, it's like accidentally sticking your car in reverse when you're hurtling along in top gear at 80mph but I think with time I'll get there.
I don't need to attack myself for reacting so strongly to something that really isn't my fault. My young parts were too much for Em but that doesn't mean that I am too much for everyone and that's a game changer. Not getting clouded by the negative experience in that relationship (even if it does replicate the original mother wound) and seeing it as 'everyone' when it was just 'her' is important. It's a move a bit from the child's experience of feeling responsible for everything that happens because it is too unbearable to think that parents might actually just be a bit fucking shit. Therefore, if we blame ourselves for the situation it somehow makes it more palatable because we can mould and change ourselves because we can't change the other. It's a survival strategy it's just not fit for purpose now.
So, whilst I am not completely out of the woods – not by a long way – I can keep going and take life minute by minute and hour by hour until the pain recedes a little bit. I can commit to doing that even when things feel impossible. And my god, something that's starting to trickle down into my consciousness is that self-care is not selfish! About Friggin' time!! Maybe, just maybe, I am worth a bit of TLC and maybe it's not being self-indulgent to listen to my inner voice and try and meet some of my needs! Feeding my body and nurturing myself is reasonable…honestly, I know it's like 'well duh' but I really have struggled to self-care because I haven't felt worthy of care and I haven't had it modelled to me…and yet now, with K and A who are modelling it, I'm like 'ahhh that's how you do it!'
Anyway, that was a long ramble but basically what self-care looked like in that moment on Sunday evening was reaching out to Anita and asking for a longer session!…
I have therapy with Anita on Monday and Friday and so, fortunately, I knew my session was coming up the next morning. I just needed to sleep and survive the next few hours of internal chaos and pain. If I'd been beating around the bush a bit for the previous few weeks then I knew that there was no choice but to upfront and direct about exactly what had happened with Em and how it was making me feel. I was going to have to shelve the shame and embarrassment and let her see the mess I had created for myself.
Sessions with Anita are an hour long and I can't explain how much better that has felt to me than the 50 minutes I used to have with Em. Part of it, of course, will be that I don't lose half a session being dysregulated and dissociating but, equally, I feel like I have a good block of time with Anita which automatically sets me off on a much better footing. A 50-minute session always felt like there was a rush against the clock. It always took ages to settle down and get into the work and I could mentally feel the time ticking away which would panic the young parts who so desperately needed to be seen but took so long to come out.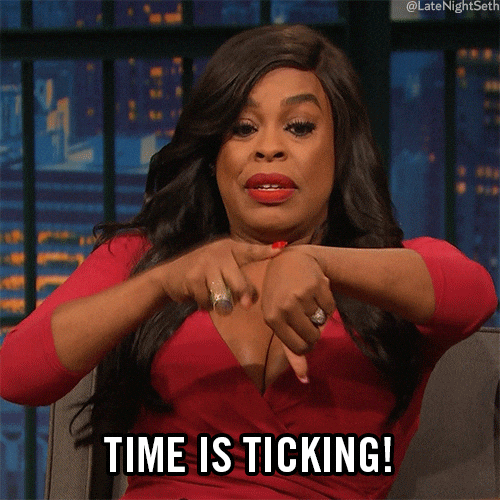 It was usually 11 o clock (half an hour in) or even 11:10 (only ten minutes left of the session) before I might really talk about what was bothering me because it took that long to connect and feel anywhere close to safe enough to let stuff out. Sometimes, though, that sense of running out of time would mean I never even got started and that would then mean utter carnage in the time between sessions. It was crap!
Having a full hour means I start the session feeling calmer because I know I have time and so not only do I get to the work sooner because I am more settled to begin with, but if I do have a long and meandering ramble before I start to really open up there's often still half an hour or more left of the session which means there's always time to dig into the work. I don't think I could go back to a 50-minute session now. I knew I needed more than an hour to deal with the fallout of Em's message though!!
The nice thing about reaching out to Anita for this kind of thing is that I don't get that instant rush of shame or fear the moment I hit send on a message. I know she will look at my text and I know that it's ok to have contacted her and if she can accommodate me, she will.
I didn't elaborate on why I was asking for more time, just asked if we might do a longer session, and she replied later in the evening and said that I'm the first client of the day and although she has a client after me we could start earlier in the morning if I wanted and asked how when I wanted to start. I decided to ask for an extra half an hour to make it a 90-minute session because I had walked into a fiery hell again and she said that was fine and said that she was sorry to hear that I was in such a horrible place.
I like how responsive she is and how genuine she feels. Like she said early on, she has to be her most authentic self in the therapy with people like me because we see through any bullshit. That's not to say she is big on self-disclosure or anything, it's just that she is aware that it's hard for people like me to trust and so she has to be especially present and connected. I think she said something about relational depth, actually. And I can feel it. I can feel her in the room with me (when we are in the room!) – basically I don't feel left or abandoned which means I feel safe enough to talk.
I struggled to sleep on Sunday night, turning over EVERYTHING that had happened between Em and I with the termination but was glad, at least, that I had someone safe to talk to the next day. In the morning I woke up and knew that it was going to be hard to get going with what I really needed to say to Anita. How do you start a session with, 'I've exchanged messages with Em and she's basically broken my heart again and I feel like a fucking idiot'… actually, I suppose that would be one way in!
About half an hour before the session I decided that I would give Anita the heads up so that she was armed with info if for whatever reason I couldn't talk, or shut down, or dissociated or whatever.
I sent this:
So, this is why today needs to be longer. You know how it all disintegrated inside after finally writing about the hell that happened at Christmas/New Year and linking it to The Velveteen Rabbit on my blog a couple of weeks ago? Well, because I am a moron, that doesn't ever learn, last Sunday I sent the link to it to Em and asked if she might read it because I felt like I needed her to know about it and hear just how brutal what happened has felt. Part of me felt relief that I had sent it and part of me felt like I'd opened myself up to being hurt because she'd likely ignore it.
By Friday everything that had been stirred up in the week had settled and I felt pretty ok. And then she responded that afternoon telling me she'd read the blog and that she understood how painful the ending had been. It threw me through a loop. I asked if we could talk – not to resume the therapy but just to put this to bed properly because the way it all ended was so awful. And then yesterday this came through which in part is fine but then in part is totally not.
I then forwarded the text from Em and waited for my session.
I was nervous as I waited for the video call but felt at least that Anita knew what was coming. When the screen went live I could see straight away that she was trying really hard to use her expression and body language to feel open and warm. She asked me how I was and I basically said I felt shit and she said she could really see why and that she was sorry. I moaned on about the message and wondered whether I was overreacting. She emphatically told me that I wasn't and that what has happened has been utterly horrific and I deserved better from someone who is meant to care.
The session was really helpful and connecting. I used the whole 90 minutes and it was brilliant. I really dived into this stuff. No holding back. And it was great. I mean it was fucking painful and hard but great because I really feel like Anita is holding my hand through this, she challenges me when I attack myself and really reframes things for me. We spoke a lot about my mum and drew lots of parallels between my relationship with my mum and what it's been like with Em. I said it feels like a bit of a cruel irony that I landed up in the consulting room of someone that is more emotionally withholding than my own mother! But that it makes sense that I stayed as long as I did because it was familiar and part of me felt like that's all I deserved.
The other thing that has really settled me is that Anita doesn't bat an eyelid when I say how I feel about Em. She is not freaked out by what I say. She doesn't appear to be thinking, 'oh fuck I have a complete disaster sitting in front of me' and she says she can work with this – me. Rather than pathologizing my feelings she normalises them and contextualises them and that somehow makes it all feel more palatable and manageable. When the session finished, she asked me how I was, I said 'fine, but tired' and she agreed it had been a big session. She told me to take care and that if I needed her in the week then to reach out.
I had a pretty good week, settled, but then on the Thursday the fog moved in from the horizon again. I had a bad dream about Em… and then I was going through my notebooks from last year (whyyyy???) and came across the picture of me and Em I had drawn where she is tangled in barbed wire. I had said something about it to Anita when we first started working together, saying that I felt like I couldn't get close to Em. I text A this:
The 'everything is ok' and 'I know it's not me' and 'I'm angry rather than blaming myself' thing has come crashing down again to be replaced by the 'I'm untouchable, unlovable, and forgettable' narrative. I'm so over this feeling of being cut off and isolated because of Coronavirus. I think it's such a big problem largely because it's tapping into that feeling of being untouchable and unlovable (feeling contaminated/toxic in some way) – and whilst I get it's the same for everyone (the social distancing) – I'm not sure everyone has this core wound so maybe the manage it a bit better. They don't feel like there's something wrong with them that makes people stay away. It's not just feeling lonely but actually it feels like abandonment and rejection. I did this drawing last year – perhaps we can look at it together tomorrow?
A few minutes later she text me back this – (she's dyslexic so look past the errors!):
What a contrast to the interaction with Em. After years of sterile texts or being totally ignored getting a short but warm message back feels really holding. I really feel like she gets how to communicate with people with C-PTSD and understands that we're not cut from quite the same cloth as other people and need a slightly different kind of interaction. Reassurance doesn't feed an insatiable addiction  – it really settles the system and I can go about my day. I feel like I can hold her in mind and like something is slowly starting to shift.
Another thing I really like about Anita, and it's going to sound daft, is that she often uses emojis in her messages. For some reason, seeing a smiley face, a laughing face or a sad face or whatever it might be really feels connecting. I don't know if it's something about her seeming more human and less like a robot, or whether it somehow connects with the young parts who understand pictures better than words, but I really appreciate it. But that emoji on the text was… perfect… I feel like she gets it, sees me, and can interact with me in a way that my parts need right now… and it feels so healing.
I genuinely think I have found a therapist who is a good fit for me, who will be able to help me deal with the deep rooted stuff. As she said in our very first session – 'if you imagine yourself and being like an egg, you have your shell which you show the outside world, you let Em in and you've been working in the white rationalising and understanding your story and trauma, but you know you need to really get into the yolk where all the pain is and it needs healing on a deeper level, on a felt level and it requires care and love and a deeper kind of relationship to do that…
AMEN TO THAT!