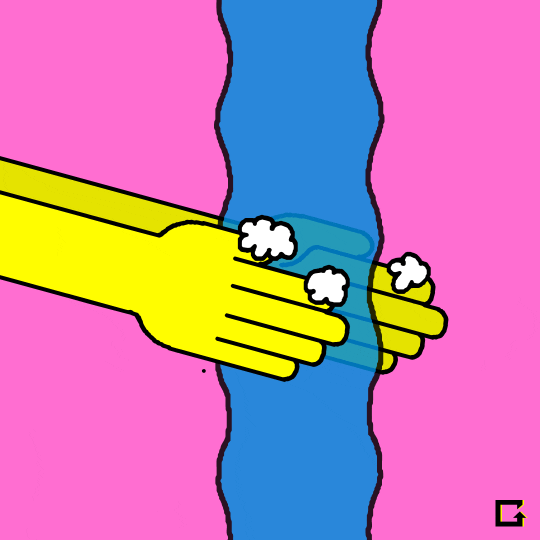 No. I'm not referencing the Coronavirus with the title of this post, it's actually a lyric from Alanis Morissette (who I'm going to see in concert in September – yay for my sixteen year old self!) but, either way, I guess handwashing is relevant right now and maybe a some bad humour is needed seeing as the world has gone absolutely fucking mad, stockpiling… bog roll! I mean wtf? It's not Norovirus! We're not all going to get struck down with the shits if we contract Coronavirus (as far as I am aware) and when I cough, I don't tend to soil myself at the same time!
I just don't get it. Like, seriously, what is wrong with people? People have even been stealing hand-sanitiser from hospital wards – you have to be fucking mental to do that… and you know, on a scale, I would say after the last month or two I am quite high up on 'crazy'…but I am not about to go raid a hospital so I can sanitise my hands when soap and water is completely adequate and there is a pressing need to hygiene around sick people on ward. Fucking morons.
Anyway, I could go on and on about this but, frankly, I find it so depressing to see how quickly the self-serving ableist bullshit has prevailed, 'don't worry, it's only the elderly or those with compromised immune systems that'll die'…ah good to know, thanks for that – like we don't matter or something. Like why do people even voice that? Ugh. Man. Makes me sick but tbh I am not surprised after Brexit and voting in Boris it's just more of the same isn't it?
And breathe…let's bring this back to therapy before I have some kind of global pandemic fuelled panic attack!
Em's hand hygiene routine seems to have been wholly successful so far as aiding her in moving on. She has washed her hands clean of the shit show that was our therapeutic relationship – but then she never really got her hands dirty to begin with so perhaps it was easier for her. I, on the other hand, am faring less well. I am basically channelling my inner Lady Macbeth here, shouting, 'Out, damn'd spot!' as I furiously try and cleanse myself of this horror, but it's just not working. It's all in my mind and no matter how much I wash there's still the stain of what's happened tormenting me even if it appears that I am free of the problem.
I suppose it's also helped that Em's capacity to self-isolate and quarantine herself for the bulk of our relationship has meant she's largely avoided coming into any significant (emotional) contact with the virus whereas I have laid myself bare and been completely unprotected from harm. I am, after all, one of those poor people with a knackered immune system who is most at risk of complications. I think that's probably where this analogy should stop! Because I fear I am actually beginning to sound like a traumatised Shakespearean character.
I know it's really quite early days and it's going to take a while to move on and recover from what's happened in my therapy with Em but, honestly, I feel like the trauma has left a stain on more than just my hands. I feel odd even calling it 'therapy' now because it's been far from therapeutic. The more I unpick what's happened with Anita, the more I am realising just how bad things were. I think I had so badly wanted to believe that Em could help me and cared that I glossed over the evidence to the contrary and believed her narrative that it was me that was the problem and I should just work harder and accept how things were. If she didn't work in the way I wanted then that was my problem and I had to suck it up.
I'm not really sure what I want to say here – I mean really what more is there to say? I don't want to be 'that client' who demonstrates just how crazy they are by what they write after termination and has everyone giving each other knowing looks and mouthing 'she's bonkers, it's no wonder her therapist couldn't handle her'. But there is so much whirling in my head and this is one of the places I can think about it out loud. My therapy sessions with Anita are really helpful but I am literally like a broken record- repeating the same stuff over and over.
I am so confused and disorientated by what's happened with Em. I find myself wondering how on earth it all just disintegrated in no time at all. I feel like I am left her scratching my head and wondering if I really was just a massive handful and couldn't see it. But genuinely, I don't think I was. I am honest in what I write here but crikey not much of it made it into the room, a lot of the time, because the shame and embarrassment was so strong and the rejection always felt so huge. But, then, Anita said this is what happens in abusive relationships – the abuser moves on and the victim is left shell-shocked trying to process what happened.
It feels a bit OTT putting it like that, but that run in from Christmas break was pretty horrific and I can't dress it up, really.
I wish I was able to be pragmatic about this, accept what's happened and just move on – be less Lady Macbeth and more Elsa – and just 'let it go'😉.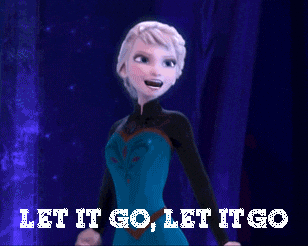 And I suppose if it was just my adult self that had been in the relationship and affected by the end it then I probably would be able to, but we all know that this ending has body-slammed all the parts of me. I've tried to shelter and protect the child parts from the worst of it but when you've been living in an emotional shanty town and a category 5 hurricane passes through it's inevitable that some serious damage is going to take place.
I know my last post here was pretty doom and gloom. That final email from Em really, really hurt me….I mean the time since mid-December has really, really hurt me but I guess that email was the final nail in the coffin. I feel like I have been left for dead. It's like I've been in a hit and run and she's driven off without even so much as a casual glance in the rear-view mirror. For all she knows I could be in a right mess, injured or dead – and yet she couldn't care less. It reminds me, a bit, of a fab poem by Simon Armitage called 'Hitcher' that I used to teach on the old GCSE syllabus before English got massacred by the Tories and made the kids need to have almost photographic memories rather than insight… God, I'm in a good mood! Apologies!
I am blown away that throughout this ending Em has not once asked me about what plans I might put in place to keep myself safe, offered a referral on, or put any kind of support in place knowing we've gone from two sessions a week to none in the way that we have. This wasn't a well-planned termination of long-term work. There was no gradual winding down or celebration of the work done. It was abrupt and unwanted. So, the lack of safeguarding feels neglectful. There is just a complete lack of professional care. I'm beyond wanting her to have warm fuzzy feelings about me, but surely she has a basic duty of care to safeguard her clients just like I have as a teacher with my students? I mean if nothing else, shouldn't she have covered her own arse here?!
I guess I am angry because there would have been a time where going this would have ended up in a right fucking mess: self harm, active anorexia, hard to ignore suicidal thoughts…and she knows this. In fact, this week has been really awful because everything really just caught up with me. I was having my craniosacral session with K on Thursday and I felt suddenly like I was plummeting through the darkness, it was a younger part, and in that moment all I wanted to do was take a blade to my arm and cut from wrist to elbow. Fortunately, I was in a safe place, with a safe therapist, and I could move away from it because amazingly, she felt it instantly in my body and asked me about the part that wants to give up and not be here anymore and we processed it. BUT this stuff is right here, just under the surface.
It's going to take a while to recover from this because this abandonment taps into a lifetime of other abandonments and losses…so thank god I have both K and Anita to help me.
I had really good sessions with both of them this week and whilst I was really in the mire so far as the hard stuff coming up went, I was so supported in the work. K and I ended up having a ninety minute session and she's told me to check in over the weekend…which I have done. It's a different kind of therapeutic relationship than regular talk therapy, although we do talk a lot (she is a trained counsellor too) she just works as a craniosacral therapist these days.
The work is really holding and containing and K is awesome at coregulation which is so needed for my system that is so frequently set into flight mode. She sees all the parts and contains them all. She accepts all of me. It's absolutely mind-blowing having this kind of trusting, warm, caring relationship after so long out in the cold with Em.
Em said I was scared of intimacy – and yet that is not the case at all. If there is trust I can do it. My system just knew something was wrong with Em even though my young parts were so desperately attached – traumatically bonded- to her. K thanks me for trusting her and letting her in. She appreciates what big deal that is for someone that has been so hurt, not just now, but throughout my life to be vulnerable. Being seen is scary but being accepted despite this, is something new and healing. The way she talks reminds of the book by Charlie Mackesy, 'The Boy, The Mole, The Fox and The Horse' – if you haven't seen it, check it out. It's a wonderful book of stunning illustrations with really uplifting messages on each page:
Just to clarify, I haven't just fallen head over heels in love with K after a couple a few months of work together. Although I guess it must sound that way! It's not like that at all. We did two years of weekly work in the years before I gave birth to my daughter – when I had my breakdown following my dad's death. We have remained in loose contact via email and text ever since and caught up every now and then but now we're back in the thick of it and it's really nice to be back.
I was able to securely attach to her back then and so picking up the work again now with the new insights I have about myself has been great. She meets me where I am at and is so encouraging. She believes in me even when I don't believe in myself. I feel like I have an ally and despite knowing I can't be fixed by someone else I have a solid support to help me on my way. We laugh, too, which is great! I think our inner teens could be quite good friends, actually – or a bad influence on each other! I trust that she knows herself well enough, and has done enough of her own work to be able to handle me.
To be honest, given the choice now of Em or K – I'd choose K hands down…because I feel how good she is for me and how much of a healing presence she is. I miss Em – but I don't miss all the real time anxiety, the between session depression, feeling shit in the room as well as out of it, feeling inadequate, too much, and like I wasn't doing therapy right. And I certainly don't miss the high levels of dissociation twice a week!
Crikey – that sounds really bad doesn't it?!
And then there's Anita. It's like the difference between night and day seeing her and Em. I get that we are still early days and I haven't really attached to her or had any of those transference feelings towards her yet which will likely shake things up a bit when they happen but I do really like her. I have been able to really explore what's going on for me. She isn't frightened by my feelings, my distress, or how I have reacted to losing Em. I have been able to cry with her. She has normalised my feelings. She understands. And best of all – she keeps reassuring me that I am not too much for her. A little reassurance goes a long way doesn't it?!
Because she is so present with me in the room (no still face exercise here), tells me her experience in the room with me (so I don't have to guess something negative), and keeps checking in with me, it feels really connecting and safe which means I am able to be much more open than I have been in the past with Em. I can tell her about the feelings about self-harm, not wanting to eat, feeling utterly devastated about Em and I don't feel any shame bubbling up inside me, wanting to gag me. It feels really freeing.
I have been sitting on these feelings for so long with Em and yet rarely finding a way to tell her – hence the notebooks, and occasional (unread) emails, or things I had written and printed out to talk about in session. I always felt so nervous and scared of the reaction – because I so often felt like I was being pathologized for being how I was.
I told her, this week, about the image I have of the pair of us working together in the mud on a building site, laying the foundations so we can build a solid new structure together and compared that to how Em has always been more of a site foreman telling me to work harder at building while she stands in the door of the site office drinking tea. Anita smiled at this and agreed we were in this together. I do think we might be able to forge a good enough relationship with time.
Anyway, this is long and I need to go to the tip! It's been a busy weekend of trying to clear the garden in preparation for spring (which I am sure wants to come!) so there's a trailer of stuff to go to the recycling centre…and then I need to write a letter to my estranged grandmother who has written to tell me my grandad died a few days ago…but that's a story for another time!
Enjoy your Sundays everyone…and please, please, don't go panic buy toilet roll, it won't help you!
And remember…