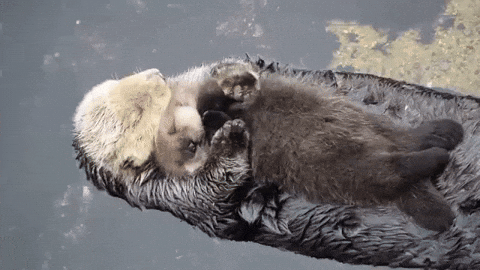 *I wrote this post earlier in the week when I was approaching that horrible territory where a massive meltdown/crisis was on the cards. I did end up in a really terrible place on Wednesday but I'll talk about that in another post. I am, therefore, now aware how black and white the thinking seems here, but I'm not surprised given where I landed mid-week. I've felt very emotionally precarious for the last month or so. Fortunately, I have more than come out the other side of it now and feel largely fine…settled even…but it really gives an insight into how when I start to slide how rapidly and deeply I fall into feeling like everything is awful. I haven't experienced such challenges with my mental well-being in a long, long time but I guess it's not surprising given what's going on in the world.
——
It feels like my internal world has descended into complete chaos and disarray this last week or so after finally writing the mammoth post on 'The Velveteen Rabbit' that had been swirling in my head for a few months. The result of getting those feelings out on the page in some kind of coherent form, and really thinking about how I feel about losing Em and all that happened, has meant that I have, once again, ended up down an emotional rabbit hole.
It's that all too familiar feeling of spiralling and falling down through the abyss, young parts screaming inside, and feeling like there's only one person in the world that might be able to make it better…only they're not available anymore. Basically, I'm in attachment pain hell in a way that I haven't felt since Em and I terminated. The level of pains is unreal. I thought I was past this but clearly not.
I know it's all part of the process and I need to go through it, it's grief, but it's absolute hell and being unable to see my current therapists in person has really set the cat amongst the pigeons. And, of course, the only person I really want to see and make amends with is Em. Trying to process all that's happened with someone else just feels impossible. Despite being in mess at the moment with the young stuff I have quite a few new insights and it feels crap that I can't take them to Em and discuss them.
And yet, clearly, in light of what's going on globally, my problems, in the big scheme of things, really are insignificant. I feel a bit of a dick sitting here lamenting how shit it feels inside when actually I am safe, healthy, and protected by my white privilege. Really, what have I got to complain about when there is utter horror going on outside my contained little world? But if therapy has taught me anything, I also understand that what feels big to me is important (at least to me) and I'm not in a competition with the rest of the world to see who is experiencing the worst trauma. I can hold feelings that feel overwhelming in my own life and also know that what others are enduring right is a massive deal.
When I see what's happening in the USA right now I am in shock – only sadly, I'm kind of not. My body feels shock, but my mind isn't shocked at all – I'm just saddened that in this day and age that people are still having to fight for their rights to be treated fairly as human beings. I mean wtf is that about? I worry about my friends that are based in the states. I feel useless. My black friends in the UK are really struggling and short of being there for them I don't know what to do. Read more. Learn more. Listen more. Be more active as an ally. I sincerely hope that things are finally going to change for the better.
Even though I am based in the UK, the moment Trump was elected I had a real sense of foreboding – not just for the USA but for the world. And with every passing year it's got worse and worse. The stuff he's got away with seems almost unbelievable for a world leader in charge of (what's meant to be) a democracy. His broken moral compass and frankly horrendous behaviour seems to have legitimised the conduct of the far right and white supremacists because if the president can get away with inciting hatred and be above the law so can everyone else – in fact it seems like he encourages it.
I wish I was surprised by the images I am seeing on social media showing the unbelievable brutality and suffering at the hands of the police and national guard on unarmed citizens, but I am not. I want to look away, because it is traumatising, but I can't because I need to see this no matter how uncomfortable it makes me.
So, as I sit here about to launch into what really feels like another self-indulgent look at my inner struggle please know that I am aware of the bigger picture. I just need to write because I feel like I am on an emotional knife edge and I don't feel like there are many ways to help myself right now, other than splurge and get it out.
It's been a really very hard month, or so. I haven't been blogging (or doing anything) much – literally that one post for the whole of May -because I've felt so utterly flat and shit but also not really known what to say. I feel like a broken record. Or like I've been stuck in some kind of awful Ground Hog Day.
The whole of the lockdown period has been tough on lots of levels and I know I am not the only one who has been struggling. Trying to juggle the demands of my work, teaching my own kids, and having the added pressure of financial instability because my wife was made redundant has been really hard going without the actually worry of what contracting Covid19 might actually mean. Sometimes it feels so hard to just keep going. Like just as I get my head above water something comes along and dunks me under again.
It doesn't take a lot to knock me off balance at the best of times, and let's be fair, I was wobbly as hell having just lost Em before coronavirus and the world crumbling before my eyes. I guess I was lucky to, at least, find Anita before everything went completely to shit but I'm finding online therapy a real challenge. We are still building our relationship steadily but it just feels so distant on screen a lot of the time. I can't help but keep making comparisons of how sessions feel online with A and how they felt with Em (who really knew me) and I feel like every session comes up short but that's not surprising really, just disappointing.
I haven't seen K in person since March, either…so it's not great. My usual support systems are really not the same, or even possible (hands on craniosacral) and so I feel like I've had my crutches taken away whilst still being in a cast for a broken leg. I'm lucky that I am in almost daily contact with K via text and she is utterly amazing, but I really want to see her face-to-face. Basically, I need a big dose of co-regulation to settle my nervous system down because it feels like it's off its tits on something! I think I'll arrange a walk with her sooner rather than later. She has suggested it, but it's difficult when I am home with the kids all the time and trying to work, too.
I have always thought that therapy (of some description) would be a lifelong thing for me. It's not about getting 'better' or 'fixing' me. I see it more as something that helps me keep functioning, a kind of maintenance, so that I can do my life – as well as something that gives me insight into myself and ways of managing better. I don't necessarily think I'll be in talk therapy until the day I die (but it's ok if that is the case) but part of my self-care will undoubtedly include some kind of input from the outside – and that could be craniosacral therapy, talk therapy, massage, or whatever else I fancy trying, at varying intervals because it does me good.
Up until March I was having a lot of input, doing twice weekly face-to-face psychotherapy and a session of CS therapy…and now I'm managing one, sometimes two teletherapy sessions and it's not the same. Maybe I am just picky but I don't find it as holding or containing and whilst it's better than no therapy at all I feel like I'm sliding. I really rely a lot of physical signals in the room to judge how safe I can feel – body language and eye contact are so important and through a screen that gets lost.
I was ok(ish) with the disruption for a while, but now I am feeling increasingly like I need to see Anita and K face-to-face because I've been spiralling down and am running out of 'coping'. I've tied a knot in the end of the rope but my arms are getting tired from hanging on.
I am so sick of circling this same pit of doom. All I seem to do is cycle through being ok enough (and trying to avoid the abyss), being stuck falling through the abyss, or crawling up out of the abyss. It's exhausting and demoralising. I know I need to work a lot more on the young parts' trauma stuff because that's where the sense of annihilation comes from but it's not easy doing that work over a screen because it is so BIG and needs so much containment. When I feel like my adult is more available, I can handle this stuff but right now I feel like all the young parts are synchronising and about to unleash havoc.
Last week it was bank-holiday in the UK and Anita took her first day off in all the time that we've been working (January). I suspect, like many therapists, she'll have some clients that won't have migrated online and so will have a slightly freer schedule and so hasn't taken breaks in the same way but still kind of needs the income – being a therapist is her only job. She was due to have some time off in March but given we were in lockdown she didn't see much point and continued to work.
Still, on Monday she took the day and that was fine…only it kind of wasn't! I was fine not to see her and instead of my session I wrote that blog which needed to come out… but then I proceeded to have a terrible day on Tuesday – I'm sure because I'd stirred myself up by writing all about my experience with Em. On Wednesday I woke up feeling sick to my core. It was that familiar anxiety and blind panic that gets experienced by the young parts. I desperately missed Em. But she's not here now. Ouuuuccchh. And so I had a choice to make – suffer on until Friday or reach out to Anita and see if that might help.
From the off, Anita made it clear that she works VERY differently to Em. She has told me it's fine to check in via text if I need to and that she will try and respond when she can although it may not be straight away. I rarely text her because I don't need to. Just knowing that I can seems to create some kind of magic calm inside. So, I text her in the morning and told her that I was really struggling and feeling like I was face down in shame. She replied by offering a session – which I took and I felt the anxiety start to lift almost immediately.
By the time I got on screen – about an hour later – I was in a slightly more adult place so it felt kind of weird trying to explain that only an hour ago I wanted to crawl into a hole and die from the pain of it all. I thanked her for making time for me. She said that she could hear the need and had the time so it was more than fine.
I said it felt really different having reached out and got a response and have the need recognised and met when, with Em, if I reached out she'd ignore me, radio silence, and then give me a boundary talk the moment I sat down in session. I understand the idea about trying to keep the work in the room and the importance of the therapeutic frame but even Em acknowledged towards the end that it was retraumatising my young parts.
Anita said that it felt like Em was only willing to deal with my child parts when it suited her. I nodded. She said that sometimes there's a need and if it can be met it's helpful and healing to those of us with C-PTSD because we require a different level of care and absolute authenticity. We struggle so much with object constancy and trust that small gestures of care can really help cement the relationship and start to build the secure base. She said she is also aware of having to be the most authentic version of herself because people like us see through smoke and mirrors and then lose trust or fail to build it. Anita isn't big on self-disclosure but I know enough about her to be able to trust her.
She went onto use an analogy that Em has used in the past. Em had once compared me to a hungry baby that, for whatever reason, wouldn't feed in sessions and then was left uncontained and starving outside them. But we never worked out what to do with that, either to help soothe that young part outside sessions, or find a way of getting the nourishment in session.
It's a shame. The problem was evident but the fix wasn't. It was a complex situation and really it all came down to feeling uncontained and then feeling ashamed when I expressed a need because I was repeatedly told that I had to keep the work in the room. I really tried. But it just felt like in the week I was stranded on one river bank and Em was on the other. I needed some stepping stones, not even a bridge, but there were none and so I kept ending up drowning when I tried to reach the other side.
Anita said that a baby doesn't scream and cry when it's hungry in order to be difficult and annoy its mum. It does it because it has a real and genuine need. If a mum decides that she will only feed the baby when it suits her, perhaps with the idea of establishing some kind of routine, then actually what happens is that the baby is still hungry, it just learns that no one comes when it cries, no one feeds it, so in the end it learns to ignore its need. And she felt that's what had happened in therapy with Em, it had kind of reinforced that sense of my need being seen but purposefully ignored because mum knows better. I had finally learnt to feel and be aware of my needs and once again the pattern was repeated. No one comes. No one cares.
Needless to say, I felt like Anita had seen right into my soul with that insight and completely got it. And we talked about how it's not about being there 24/7 which is what Em seemed to panic about – because that's not how it is. We aren't in need of a permanent breast or being drip fed, but sometimes the need comes and it can be met and soothed really easily. If it's left all hell can break loose. Over time, because we get our needs met (a check in, a text, three dots even) we learn that the mother/therapist is there and is willing to meet our need occasionally we actually end up being less hungry overall, and with time, grow up a bit, and wean – learning to feed ourselves but we reach a developmental stage where we can internalise the mother/therapist and object constancy becomes less of an issue. Unfortunately, Em seemed to think meeting that need would feed an addiction.
I feel like so much of my injury comes from such a young age -K says it started before I was even born, and that asking me to feed myself when I am in that baby state is just impossible. I haven't hit that developmental stage yet. I will. But it'll take time. And I totally get that it seems like absolute nonsense – I am after all a grown up with my own children…but my brain is really wily and has a spectacular knack of turning off my rational, thinking brain, and plummeting back in time to the place of being a terrified kid. I wish, sometimes, that our bodies could morph into the child state we are in, maybe that would make it easier for people to understand how fucking awful it is. You wouldn't ignore a terrified, lost, crying toddler but because they're locked inside an adult body we're just seen as attention seeking nutters.
Anyway, on that positive note, I'll leave it here for now because my body is having a meltdown and I think I might cry! The somatic response to emotional upset is insane, these days. To think I never used to feel anything, and now it's like the switch gets rammed on high and the flood gates have opened. I can feel it all! Let's hope one day I'll learn to regulate…but right now it feels like my young parts are fighting over a metaphorical pacifier!