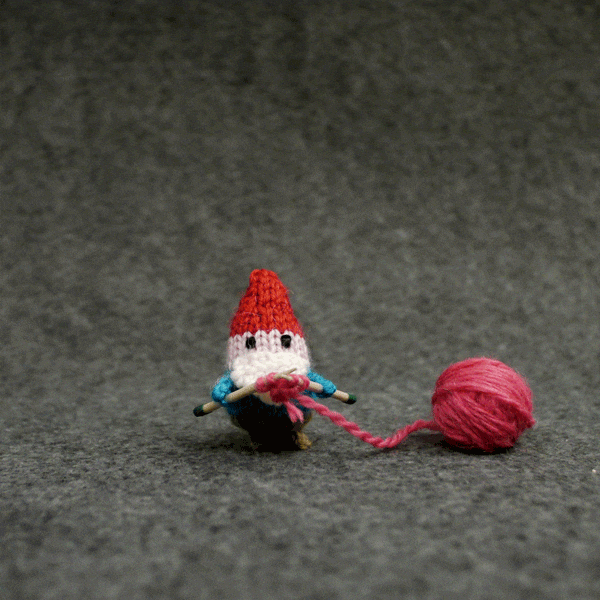 So, things have changed a lot since I last posted at the beginning of March haven't they?! Back then the response to Coronavirus in the UK was largely about washing our hands, panic buying bog roll, stockpiling pasta (that wasn't me btw!) and wondering if and when the government might actually make a move to lockdown the country or maybe do some proper testing… There was still a semblance of some kind of normal: the kids were at school, therapy was taking place face-to-face, and you could still get a drive thru McDonalds should the desire take you (I'm not a fast food junkie by any means, but I could demolish a Big Mac meal right now!).
'Normal' all feels so long ago now. We've had to adjust to a new kind of normal. Some days I seem to succeed at this new way of living and some days it just feels impossibly hard. My mental health has been up and down like a yoyo and whilst I have had stuff to say, and lots and lots of feelings, I have lacked motivation to do any writing. When I do finally have a minute, the blog just keeps getting put the bottom of the pile because I don't even know really what to say or sometimes literally cannot do anything but stare at my phone scrolling through Twitter or Facebook or Instagram or some other shit that does zero for my wellbeing. I feel like all I do is moan here and frankly, when people are dying in their thousands me droning on like a broken record about how sad I am about being dumped by my therapist feels… I dunno…a bit self-indulgent?
And even if it's not self-indulgent, by the time it reaches the end of the day (on a day where I am not some kind of emotional jelly) I have just about had enough of staring at a laptop. I spend the majority of the day on it, either teaching for my job or home-schooling my two kids.
Fortunately, I have been able to take my tutoring work online and have been working via Skype and Zoom to do my sessions. I only work 12 hours a week at the moment as the GCSE work has fallen away now there aren't any exams this year, but even that little bit of time is really exhausting when I then have to cram in my own children's learning on top. I get to about 8pm and just go into a semi-comatose state!
Doing everything via a screens at the moment is emotionally and physically demanding in a way I that hadn't anticipated. Maintaining a connection and keeping upbeat and interesting is much more of a challenge than when you're face-to-face. We're all getting used to it and the students have adjusted really well now, but I do feel like a performing monkey at the minute – or a circus clown trying to keep all the plates spinning! It's a relief though, that as a self-employed person I have been able to keep working, especially as my wife got made redundant at the end of March – don't ask… I can't even…
But to therapy – as that's why I am really here – or why you are here!
Ummmm…
I'm finding therapy a bit meh tbh- I think a lot of us are. Don't get me wrong, I'm glad to at least be able to see Anita online and not have to do without therapy altogether but it is not like being in the room and I find that it is much, much harder to feel any sense of connection especially through a tiny phone screen.
I've tried a few different ways of doing things to see if I can find something that works/feels helpful: two half hour sessions in a week acting more like check ins, one longer session a week, leaving a couple of weeks between sessions… nothing has felt great tbh because what my system really needs to settle, feel safe, and build trust is proximity. I need to physically see the micro communications of my therapist. I need to feel the energy in the room. I also need that co-regulation that seems to happen when you can see the other person breathing with you.
I also feel like I am missing being able to tune into 'the voice' when Anita is using it for effect – you know what I mean- that thing that you get together in the room but that fails to really translate on screen. When it's through a video call on a phone you need to kind of keep a reasonable volume or it gets lost…in the room there is no external noise, no interference, no screen freeze, and even a tiny whisper can be heard or soothing ummm can be heard.
I have been trying to make the sessions feel as containing as possible by taking myself across the road to sit in a field in order to get a bit of peace and quiet and to ensure that I am not overheard by anyone in the house but I dunno, it just all feels a bit shit, really. I don't like distance! And the fucking sheep really haven't helped! Noisy things!
I dunno it's hard to explain but whatever it is that I feel I need, I can't get it on the internet no matter how hard either of us try. That's not either of our faults. It just is what it is. And until face-to-face sessions can resume we're just going to have to make the best of it. But who knows how long that will be. I feel frustrated because I HAVE SO MUCH WORK TO DO and yet I can't really do it. ARRRGGGGGHHHHHH!!!!
Not being able to see Anita in the room and having to stop craniosacral therapy with K until lockdown is lifted has really left my support system in tatters. I was ok for the first few weeks of lockdown but having not been more than 100 metres from my front door for the last 6 weeks is beginning to take its toll – I miss the therapeutic spaces and the therapists! I just hope this doesn't go on for too much longer because I really am quickly descending into the hell pit when things start to unravel now. I haven't felt this precarious for a really long time.
I have really noticed what a huge difference it is for me not doing the body work with K too. I think losing those sessions has been the hardest thing for me, because even though K and I are in almost daily contact (and that's really nice and holding) it's not the same as being on the couch having the magic done to my nervous system! And when my body is wound up tight like a spring everything feels that much harder on an emotional level.
I've been really struggling at intervals with the Em thing. I guess because my usual routine has been decimated everything feels all the more unsettled and I just really miss her. I miss doing therapy with someone that really knows me, all of me. I miss that security and familiarity. I'm still laying foundations with Anita and so working online feels that bit harder I think. If I had to Skype Em, I wouldn't like it so much but we've worked like that on and off for years so it's just easier and I just want to see her face. I know. I know. Get a grip!
It's not all been desperate pining (but a lot of it has, I can't lie).  The young parts have been falling apart on a pretty regular basis. They feel so let down, rejected, and abandoned by her (which is fair enough because that is what has happened!). I have spent a lot of time this week just sobbing my heart about the ending and the loss of the relationship. I've wanted to reach out to her to check in, to ask if we could maybe talk, but know there's no point because a pandemic isn't going to change anything is it? She simply doesn't care…and that really hurts.
But of course there's also the anger and disbelief that I even find myself in this situation. I am left dumbfounded by the way it ended: no safety plan, no onward referral, just a door slamming shut, 'don't contact me again'. I mean wtaf? It's so painful. As I've said enough times already this has just stuck a dagger right into that already very sore wound and twisted it. No reparative experience here – just a traumatisation.
I need to bring this back to therapy tomorrow with Anita. I haven't really gone anywhere near it since face-to-face stopped. It's been around during the week (of course it has) but when it's come to the session time I have somehow talked about other things. Part of it, I think, is like I said at the top, I feel a bit stupid this even being a 'thing' given what's actually going on in the world right now. Part of me feels embarrassed that I can't just get over it. Another part feels massively ashamed that I have been so emotionally attached to, and loved someone who, clearly, when it came to it had no feelings towards me at all. But it is a big deal to me and I think it will be for a very long time and so I need to bite the bullet and talk about it more.
I've been trying to find ways to not get bogged down in all the excruciatingly painful feelings during the week because it's only me that suffers. I've been trying to find ways to think positively about the relationship, and Em in general, because there are good points and I have done a lot of work on myself in therapy with her. And even though it's all spectacularly fallen apart I still really care about her. The love I feel hasn't gone away and I want to be able to honour that. I also want to give myself some recognition. It was good, at least, that I tried to let someone in, that I allowed myself to feel things, that I was vulnerable. It's just such a shame that the person I trusted with 'me' couldn't/wouldn't help me when I laid myself bare.
I've struggled to look back at the therapy recently because I keep getting soundbites and flashbacks of negative stuff that's happened, 'that part is adhesive like a tick' (I feel that may never leave me),  the arctic cold last session, the throwing my gift back in my face at Christmas, 'kind regards'….the list goes on and on…and what I have wanted is to find a warm, safe place that I can go back to in order to try and settle the parts that feel that the whole thing was sham and that I was a bloody idiot for the last eight years.
Anyway, one of the things Em tried with me a while ago was a kind of EMDR activity that was meant to settle whatever was going on inside and create a safe internal space. She asked me to choose a song I liked and to bring it to session and we would work with that alongside eye movements. I think, basically, together we were going to try and create a safe relaxed experience in the room and so when I listened to the music outside session it should function as some kind of regulating tool.
Dido had recently released an album and a song on it had really resonated with me. It's called, 'Some Kind Of Love'. I have always been music mad and I felt like this could be my song, my experience. It's wistful, reflective, rhythmic and the lyrics really hit home for what I was feeling about my journey – that I have been through the wringer but there's still hope and even when things get super shit there is always something left that is enough to keep going- there is some kind of love. That's kind of what I was feeling about Em, therapy offered some kind of love – sure it's not the big love that was lost in childhood, or that there never was enough of, but there was something… HOW FUCKING WRONG WAS I?!!
(lyrics and link to youtube video below – give it a listen!):
She found the records lying underneath the bed
All the songs she used to sing
All the songs she used to play
All those words, those melodies
And the promise of some kind of love
And the promise of some kind of love
When we lose what we love
Don't think anything will ever taste the same
When we lose what we love
Don't think anything will ever feel as good again
Now I know how much the anger
However much the pain
Destroy only enough that enough still remains of
Some kind of love, some kind of love
Some kind of love
Some kind of love, some kind of love
Some kind of love
The songs hadn't changed, every note just the same
But when she played them once again
All those words, those melodies
Like better days past and gone, leaving her behind
With the promise of some kind of love
With the promise of some kind of love
When we lose what we love
Don't think anything will ever taste the same
When we lose what we love
Don't think anything will ever feel as good again
Now I know how much the anger
However much the pain
Destroy only enough that enough still remains of
Some kind of love, some kind of love
Some kind of love
Some kind of love, some kind of love
Some kind of love
Some kind of love
She put the records back in their place
And straightened her dress, and wiped her face
She closed and locked the door
And left them lying on the floor
And she sang
Mmmm, some kind of love
Some kind of love, mmmm
Mmmm, some kind of love
Some kind of love, mmmm
Mmmm, some kind of love
Some kind of love
Anyway, the song came on a playlist on my phone this week. Guess what doesn't tap into a safe internal space? Guess what happened within a couple of bars of the song coming on? Yes. I fell completely to pieces and sobbed my heart out, remembering the room and feeling nothing but grief and loss that there is nothing left and perhaps there never was anything in the first place that was real.
I'll try and blog a bit more soon – there is still so much to say…
Take care all, and thanks to those of you who have been checking in on me via email and wondering where I had disappeared off to. I've been hanging it together with rubber bands and chewing gum xx