Well, here I am again! Check me out…what is that? Less than a week between posts?! Ha, it's almost like the old days. To be honest, I'm really here for a bit of a random ramble and don't know what's coming. This last few days has seen my brain finally give up the ghost. My skull resembles a bowl holding some kind of undiscernible sloppy. shitty, emotional mush. Occasionally, the spoon drags out a lump of something more solid that looks promising, but on closer inspection turns out to be completely unpalatable and makes me gag…so let's see where we end up. I'll stir things around a bit and see what materialises.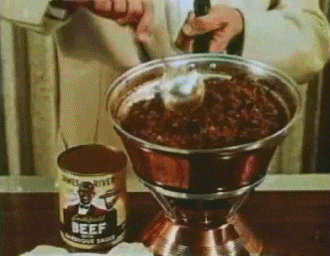 Right. Come on. I'll try and be serious because I can see that this is all deflection.
As I said in my last post, it's not been an easy couple of months and I have struggled quite a lot on and off, yoyo-ing. It's been up and down, or maybe not so much up and down as stable-ish to rolling off the edge and plummeting towards rock bottom. There have been no highs. Each day, I have to get my shit together to teach online and have been managing that pretty well, but it zaps my energy massively and now I feel like the lows that come when I am not 'in role' are more significant, more prolonged, and much harder to recover from.
Basically, I am wobbling frantically like some kind of 'not quite set enough' emotional jelly…is that, actually, gunge?…oh great I am a pile of emotional gunge!
I feel like my resilience levels are pretty shit and I feel like I am somehow not managing lockdown all that well compared with what I see around me… but then…trauma history, right…it doesn't help us does it?!
At times like these it's hard not to compare your quarantine experience with those of other people you know. I am hanging it together with rubber bands and chewing gum (!) whilst trying to juggle teaching online, home schooling my kids, and averting a mental breakdown. I'm doing the best I can. I actually don't admire my friends who are posting online about ticking big projects off their lists now they are furloughed on full pay. I actually just find it irritating seeing comments like, 'I'm totally loving lockdown because I am getting to do all the projects I have had planned for years!' I know that says more about me than them but when you are far from floating your way through this, the level of carefree abandon jars me.
One friend has completely redesigned and landscaped their garden and revamped all their garden furniture with funky coloured paints; another has run a marathon during their exercise time; one has gutted a horse lorry and is fitting it out as a campervan; someone had a festival in their garden and got blind drunk; and loads of them are creating masterpieces in the kitchen… and here I am basically hanging on by the skin of my teeth wondering and worrying about how we are going to survive this crisis both financially and physically now my wife has been made redundant.
The reality is she will have to go work in the acute hospital setting soon unless another job comes up (and recruitment is basically dead in the water for 'big' well paid jobs at the moment). It's scary enough her working out her notice period in the setting she is in but the idea of being frontline COVID with the PPE situation as it is is terrifying.
And so this is why I am not living my best life in lockdown!
I guess, it's just the luck of the draw. For some people this is like a lovely sabbatical (although can you really not be impacted by the horror that is unfolding around the world?!) and for others it is taking everything we have just to keep going. I have managed to get some stuff done around work and kids. We have faffed about in the garden and got some vegetables growing, cleaned and oiled the decking, the house is clean but I CANNOT stress how hard it has been to find the motivation to do any of these things and simply keep on top of day-to-day chores. I spend a lot of time trying to psych myself up to move or get showered and the project list is not getting anything much ticked off it.
I guess maybe it's something to do with spoons.
Some people start their day with like ten massive spoons and so it's pretty hard to get depleted when your capacity and reserves are so abundant especially when what you do doesn't really require much spoon use:
And then there's people like us, we start the day with two small spoons and have to try our best to make them last. It's little wonder that by 11am we have nothing left when we really need three spoons just to break even with the mental health stuff!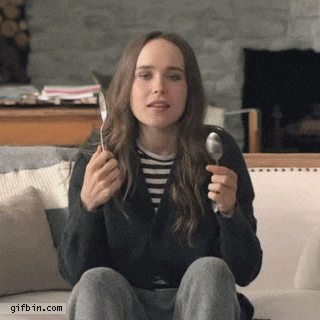 Still, I am doing the best I can with the spoons I have and will continue to do so…perhaps lockdown would be a great time to start trying to adapt forks into a spoon or start whittling spoons from a magic forest wood!
Help me!!
Anyway, I shan't be beating myself up that my house isn't a show home, or I haven't mastered some new craft, or learnt Hebrew when we come out of lockdown. If we are all still in one piece and not completely deranged I will be taking it as a win!
Last post I was talking about how I was finding working on video call for therapy and how hard has felt. It's been difficult to feel really connected through the tiny phone screen. There are lots of reasons for this. I mean physical proximity and eye contact are really important for me (even if eye contact can be excruciating at times!) and neither of those is really achievable being forty miles apart even if you do stare down the lens of the camera! But it's not just that. There has felt like there's been some internal resistance, or perhaps protection going on from my side in the sessions.
Then I read something by Lucy at http://www.findinglucyking.home.blog that she'd written for her therapist and it's something that really hit home:
'I've noticed I've been doing this thing where I talk and reflect and present my already well processed thoughts to you as if I'm just filming a video with little regard for you sitting there. It's important that I engage with you today otherwise I'll leave the session feeling like you were never even there.'
And just like that the light switched on properly rather than flickering on and off in the background. I have been doing exactly this in the online therapy with Anita – I used to do this with Em, too, in the early days. I have been talking but I have avoided some stuff, for sure. But, actually, whatever the conversation has been I haven't really allowed Anita into it. I guess it's partly because I haven't wanted to really properly feel anything, let stuff out, and then feel like I wasn't able to be properly supported with those feelings on screen. If I take complete control of the situation and have everything nearly packaged then it's easier – less risky – that's what I mean, it's kind of protective.
Only like so many things that 'feel' protective (ED or self harm), it turns out they aren't especially protective in 2020, in the here and now, because whilst I don't give someone the chance to leave me unsupported through failing to respond well to what I say I actually end up with the same outcome by keeping someone out – only this time it's me that's not given them the chance to really connect. These strategies were all I had to serve me in the past and did a 'good enough' job of protecting but actually maybe there is a better way forward now. Hiding my feelings, or sanitising them, and controlling everything have been my 'go to' strategies but what I have always really needed is connection not disconnection.
Wanting connection and being vulnerable enough to put yourself out there is scary though, because what happens when the person you want to connect with can't or won't meet you where you are at? What happens if you let them see the most broken parts of you and they leave because that's all 'too much'? That feels utterly rejecting and abandoning and let's face it, after the Em debacle it's not surprising I am a little reluctant to let anyone see what's really going on for me. I feel like I've got third degree burns all over my body and for some reason I am thinking it might be a good idea to walk towards another fire…that's either very brave or completely insane!
Therapy has been hard because the thing that is upsetting me the most is the stuff with Em and having to talk that through with a new therapist feels risky because I don't want to scare her to death and for her to think, 'what on earth have I got myself into here?' Actually, Anita has been amazing and so supportive about this stuff from the start but the Inner Critic is telling me to be careful and not let her see the full extent of the pain inside because it's clearly me that is defective and not Em that has done anything wrong or handled things badly. There is definitely the narrative running in the background which is saying that 'it's all my fault' that she left. Ugh.
It's exhausting!
Still, armed with this knowledge I've been actively not trying to deliver everything pre-packaged. And the relationship where this has been most apparent is with K. I had a complete meltdown on Saturday after doing something ridiculously self-destructive.
I had been catching up on a month's ironing and listening to playlists on iTunes and on came the new charity version of 'Times Like These'. I was a massive fan of the Foo Fighters back in the day and when the track came on I stopped and listened and then searched it on YouTube so see who was singing. I watched the video and it made me cry:
I, I'm a one way motorway
I'm the one that drives away
Then follows you back home
I, I'm a street light shining
I'm a wild light blinding bright
Burning off alone
It's times like these you learn to live again
It's times like these you give and give again
It's times like these you learn to love again
It's times like these time and time again
I, I'm a new day rising
I'm a brand new sky
To hang the stars upon tonight
I am a little divided
Do I stay or run away
And leave it all behind?
I think the lyrics have always been powerful and resonated with me, but maybe now resonate even more, not just because of the pandemic but actually because of the situation I find myself in after the therapeutic relationship breakdown with Em. It sums up how alone I feel and how difficult I am finding it to move on but also keys into that weird hope that lingers on for something better. Or maybe it's all tied up together. Coronavirus has changed everything so much and I guess there's a part of me that is like – can anything be salvaged, can we repair?
I know this is stupid.
Because let's face it a pandemic doesn't change how awful things got at the end. And it wasn't me that walked away. I was left high and dry. But you know what it gets like… when the feelings start coming up, and the loss, and the regret and OMG… I fucking text her didn't I?
I sent her the link to the song and this message:
Who could have predicted in December that this is where we'd be now? A global pandemic certainly shakes things up a bit. I heard this song just now and thought of you. I really hope that you are well and safe. I miss talking to you x
There was obviously much more I wanted to say but I think the song says it all.
Em has read receipts on her phone and I saw that she read the message two minutes after I sent it. And then nothing. I guess I knew she wouldn't reply and I was stupid to send the message in the first place, but I really can't believe that this is it for us, that I can't work through what's happened with her now there's been a bit of distance. I don't get to process what's happened and make any kind of repair or at least find a resolution.
I'm just left with it.
And getting over something is much harder when you can't work through it with the person that's the problem. That's why therapy for attachment stuff takes so long – we keep trying to make sense of stuff and come to terms with stuff that has taken place in a relationship and we rarely get to make any kind of repair because the damage that was done was done to a child and that child is gone… (well sort of! but parts may have other ideas!).
I get I have Anita and K but no matter what they say they can't make it better or give me closure on this stuff with Em, all they can do is model a better way of relating and demonstrate care so that maybe I'll start to believe that I am worthy of love and care and not be hung up on the person who has stomped on my vulnerable self.
I don't want to go back into therapy with Em. It's not good for me. BUT I do want a proper ending. I feel I deserve that, at least. I know she is not capable or willing to give that to me – she couldn't even make eye contact in our final session!
Anyway, the afternoon wore on and the meltdown started to gather pace. All the abandonment and rejection feelings were really huge and the young parts were beside themselves and then came the voice that thought that self-harm might make things better. In the evening I reached out to K on WhatsApp, we usually check in most nights, and she was incredibly validating and kind. She seems to completely get this stuff and so I don't feel like a complete freak when it's happening. She tunes into the parts and it feels really holding.
I find it easier to say what's going on in writing than I do verbally (ha – no shit!) so I guess it's like practising what I want to say with her and Anita. I have spoken to K loads about this stuff face to face as it all started to go downhill with Em shortly after K and I started working together again. I'm not surprised – the contrast between the two of them is stark and it highlighted just how withholding Em is!
So, yeah, I am really incredibly lucky to have someone so attuned and caring in my corner and it makes me wonder why on earth I keep seeking out someone who literally dropped me like a hot potato – especially when there are people that give me their time and care freely. I guess it's because there's that strong attachment – even though it is clearly really negative – damaging even.
After K helped settle me down and glue my pieces back together (again) it made me think about how I really really want and need to let Em go and try and move forward because there are people in my here and now who are trying to support me and help me through this, and every time I do something like text Em (to be fair I haven't contacted her since her email in February) I am undermining the process and any progress I am making because I am throwing myself back into that painful place where I feel rejected and abandoned but not only that, by hanging on to some hope that Em might have a personality transplant I am not allowing myself to fully enter into the relationships with K and A.
With this in mind, I leapt with both feet into my therapy session with Anita on Monday. I didn't spout pre-formulated things at her and really tried to let her in. I spoke about all sorts. I was honest about the feelings I am having around self-harm and not wanting to eat.  I spoke about how much I was hurting about Em and what's happened. I told her how different parts were experiencing things right now, and just tried to stay present in the moment. And do you know what? It made a difference. Allowing Anita the chance to really participate in the conversation meant it was more connecting. Well duh!
I was in the thick of talking about how sad I was feeling about not ever being able to get a decent resolution with Em when Anita realised the time. We'd gone a few minutes over. She said that it was time to finish and asked me if I was ok to end the call. Internally, I was like 'Hold up? What? Why are you asking me that? It's just time to go… I have to go. That's how this works.' I replied that I was fine and confirmed the time of our next session and thanked her.
Shortly afterwards Anita text me:
Sorry we had to end so abruptly. I hope you're ok. You know where I am if you would like to contact me before Friday at 10:30am. With very best wishes, Anita.
I mean clearly I had been talking about some big stuff in detail, but to me that stuff is so common place that I don't see it as 'worrying' or warranting any kind of care or concern – it certainly never elicited any from Em. I was sad in session but I was in my window of tolerance.
Because I am so used to leaving a session with Em massively dissociated, dizzy, and not at all grounded it really took me by surprise that what felt like a hard but fine session made Anita wonder if I was ok and offer support/contact during the week. It is lovely that she has done that because, actually, I have felt like gunge and I have reached out – and whilst there is a niggly bit of me that is wondering if it is really ok to do that, there's another part that is so relieved not to be plunged into a pit of shame for having a need -which is what happened any time I tried to reach out to Em.
Later in the afternoon on Monday, to my surprise, I received a reply from Em. Only two days after she read mine! Clearly it takes two days to formulate a response or to work out whether even to respond to me! And, it was true to form, formal and a bit sterile but kind enough I suppose – but generic – could have been to anyone:
Dear RBCG,
Thank you for your concern. I hope that you and your family are keeping well in these difficult times.
Best Wishes,
Em.
It stirred up a lot of feelings – again. I'm still not really sure what I feel about it I guess it's just the coolness of it compared to the warmth I am beginning to get used to from A and K. I am in no rush to reply. What's the point? But given I was expecting no response at all, it's kind of sent me through a bit of loop!
Oh the drama!
Right, moving on…
I saw this lovely image yesterday online and sent it to most of my friends who understand get this stuff, partly for the words but also because of the image moon – I've got big into my moonology cards lately and love the messages that are coming through and frequently send pictures of the cards I have pulled out for my friends:
I sent Anita and K it too.
A responded with, 'so true' and K a heart.
I replied, 'I'm kind of sick of the lessons though 😦 ' thinking that would be it, and then A said this:
'I know, and I'm really able and willing to go through them with you.'
And whilst it is short and to the point it is so much more connecting and warm than anything Em has ever managed in all the years we worked together. So, even though I am struggling my way through this week I do feel a bit more held in it thanks to A and K …and that's come through letting people in! To be honest. I didn't keep Em out she just wasn't able to meet me.
Right, well, given I had nothing much to say I seem to have blasted the wordcount a bit – 3566 words… I am sooooo sorry!!!
Take care all and stay safe xx