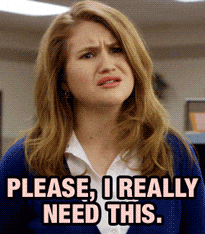 "It's like you've spent your whole life being told and believing that something is orange and here I am trying to convince you that it's actually purple…what happened to you was not your fault RB. You were failed time and again by your caregivers. I know after what's happened with Em that it's going to even harder for you to trust me when I say this but your young parts have done absolutely nothing wrong. You are not too much. I am not going anywhere."
That was the end of one of my sessions with A this last week…of which there were three! Eek.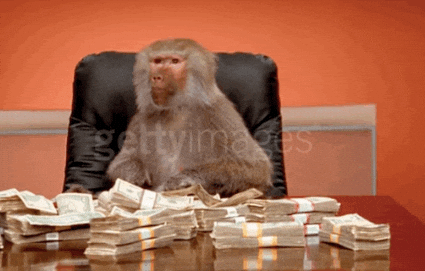 I have lost track a bit of what's happened since my last post, my chronology is out but that's what lockdown has done to me – it's just days and days and days and more endless days of the same stuff punctuated by staring at my therapist via a screen and wishing we were in person in the room!
To be fair, it's not that bad. My day-to-day adult life is ticking along just fine. I have finished the bulk of my teaching for the summer (just going to do two sessions a week on a Monday) and we've had a pretty good few weeks in the nice weather as a family just chilling in the garden.
As usual, though, it's not the 'here and now' that's the problem and often what happens when my life slows down a bit is that it creates space for the old stuff, the trauma, to take centre stage. I think part of the reason stuff is coming up it is that I feel a lot closer to Anita since the session where we spoke about how massively impacted I had been by her not acknowledging some of my messages. Since then she has replied to everything I have sent – emojis are great for my young parts and a simple 'lovely 😊' is really enough to start to trust in the connection which has meant I have been braver in coming forward about some of the bigger things because I feel like she is there and safe.
I am so glad at A was able to listen to what I was feeling in that session, could take it all on board, and has committed to helping me in a way that works. It was so easy in the end. It's such a contrast to how things were with Em. I feel so sad when I think about how there was never any collaboration or trying meet each other half way on things in that therapy. Everything I asked for was met with a 'no'. And when I look back, I should have given up when even three dots midweek in a text was too much for her.
Anyway, back to me and A. I have had lots of dreams about her lately, pushing me away in various ways and have really struggled with sleep. The other day I was dithering at the beginning of the session, because you know, a bad dream makes it all feel unsafe!! A asked me how I had been sleeping. I told her 'really badly'. And she asked me if I'd had any more dreams. It reminded me that last time I spoke about her rejecting me in a dream she had made it clear that in real life there is no way she'd respond to me or abandon me in the way she did in the dream and it was enough for me to tell her about the next one…and again she could quickly put my mind at rest which allowed us to dig into what was coming up for me in my dreams. Usual stuff…all traceable back to the motherwound!
The sessions have been good – so far as Skype goes (which is not the same as face-to-face). The only problem, of course, is that when you are nose deep ferreting through the shit together in session, it can feel like you are drowning when you are back out on your own!…hence the midweek 30 minute check in sessions over the last couple of weeks.
I woke up feeling particularly rubbish a couple of weeks ago on Wednesday – 'Woeful Wednesday'. Bad dreams. Feeling very unsettled the moment I woke up. Trapped in that young place where there are no words and you need holding and containment but there is none. I outdid myself and sent a super cringey message with a gif:
Woeful Wednesday again. I just wish I knew why it is such a consistently terrible day x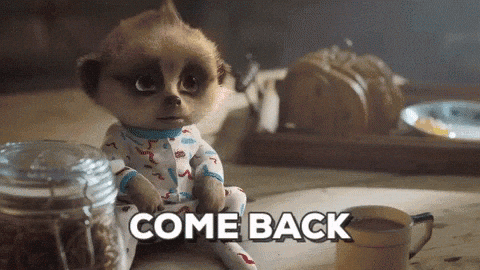 She responded really warmly and asked me if I wanted a half hour session later that day. I absolutely did and it made a huge difference to the parts that were wobbling. Anita suggested that whilst we aren't working face-to-face (how much longer?????)  that we could experiment with having a half hour session on a Wednesday and see how that helps. It makes sense so I agreed and that's what we've been doing.
I resent the fact, though, that a lot of why I feel so destabilised is lack of face-to-face contact and so I am paying a fortune every week to try and maintain some sense of connection and that I just don't need that when there's face-to-face. It feels like I am haemorrhaging cash to get a 5/10 connection.
I am really grateful that she is trying to accommodate me and ease things as much as possible. The session itself on Wednesday might not allow for a lot of work to get done but it seems to make the Friday session quicker to drop into and it lets the young parts see that she is still there. The object constancy stuff is being worked on by doing this – and given the struggles I am having about feeling abandoned and rejected due to the limitations of Skype, more consistent contact has been good. It's still not as good as face-to-face though.
I've felt increasingly like I am reaching the end of my rope so far as online therapy goes. I mean we have been doing some good work. Or, at least, she is really getting to see the map now.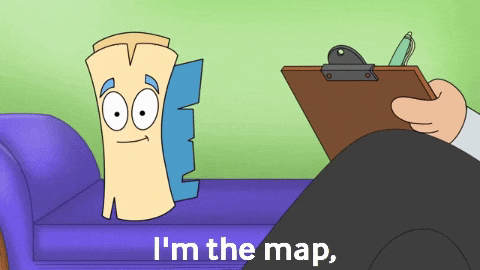 I've told her a lot of stuff, the trust has really built and on Monday this week I dived into the really concealed stuff around my eating disorder and how difficult exercise can be because of the tendency to use it as a method of self-harm. I've been really open about how hurt I feel by not being 'loved enough' – it stung a lot when she referred to me having 'an empty love bucket'! and we have explored a lot of early stuff…but I just know I need to be face-to-face. I can't really connect with the feelings because I don't feel safe to do it when I am on my own…through a screen.
Anita said this too, she is really clear that what's happening for me is coming from a pre-verbal place and that the feelings that are needing to be felt and processed need to be held and expressed in safety so they can't come out like this because my protective parts don't want to be left – they need proximity and to coregulate with a safe person. She sees it. She hears me when I say how disconnected I feel. How I miss eye contact and just 'feeling' the energy in the room and yet still we have not had a conversation about when we might be able to resume working together in person.
I looked at the COVID stats online yesterday for the South West – and there have been no deaths recorded in nearly 4 weeks here. There have been 32 new cases for the whole of Devon and Cornwall over the last seven days. The population of this area is roughly 1.7 million people. To me 32:1,700000 or 1:53,125 doesn't seem like the biggest terror factor. I get that there is a risk. I get why we need to wear masks in shops etc. I have no desire to go to the high street or the local Wetherspoons…but what I don't understand is how it is 'safe' enough to go to places with huge groups of strangers mixing together under the influence of alcohol and yet I can't go sit in a therapy room 1:1 with my therapist, with the window open, and sitting 2 metres apart – (guidance is 1m+).
I wish that people understood that for some of us with these particular injuries – CPTSD – that a protracted period of feeling isolated and distanced from our 'attachment figure' is really fucking hard and detrimental to our metal and physical wellbeing. Like the first month of it was ugh but some therapy was better than nothing…and yet as time has gone on, it's got harder and harder to hold what's inside. It's exhausting trying to keep it all together and to be honest my rubber bands and chewing gum are feeling the strain.
I think, too, as society has opened up it's got more difficult for my young parts to understand why I still can't see Anita. Like why can I go and get my hair cut which requires close physical proximity…or like I say, how can I go rub shoulders with strangers in a bar (if I wanted to) and yet not get support with my mental health for trauma? Like my roots can wait but my child parts that are falling apart and need contact…they really can't hang on indefinitely.
I feel frustrated.
Like why she hasn't even mentioned what her plans for the future might be?….like are we talking the Autumn, Winter, 2021?? The unknown is really hard. And whilst the idea of months and months more of this feels impossible I would sooner know what I am actually dealing with.
Anyway… that's that! I didn't expect to descend into this rant!! Whoops! Maybe I could get myself a HAZMAT suit?